"RTK2go is the world's most popular free NTRIP Caster created to allow you to publish your GNSS RTK correction streams for others to use with their NTRIP Clients."
In this quick tutorial we will explain step by step what you need to do to connect your base station to RTK2go. If you use a different caster, you can jump directly to Step 2.
Hardware needed:
Step 1: create a RTK2go account
Register from this link

You will be asked to enter your name and e-mail address and Mountpoint name.
Leave the Message format to Auto Parse and NTRIP protocol to use to NTRIP Rev1.
Other fields are optional.

An automatic e-mail will be sent. You need to reply to the sender to confirm your registration.
A few minutes after your reply, you will get another e-mail to confirm that your mountpoint is available.
Step 2: configure your receiver as Base station
Step 3: use a NTRIP server to connect to RTK2go caster
For this we will use WiFi NTRIP Master option called NTRIP Server (same applies for the 4G NTRIP Master and Ethernet NTRIP Master)
You need to enable it, enter rtk2go.com as host and 2101 as port
Enter your Mountpoint and the password used during registration
Click Submit button and if everything is ok you will see an outstream of data like in the below picture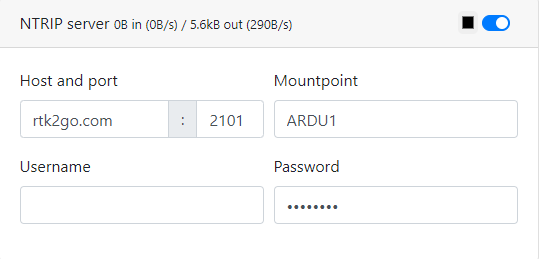 Step 4: final checks
To see that your mountpoint is publicly available, go to: http://rtk2go.com:2101/
Search for your mountpoint name and you should see it together with additional information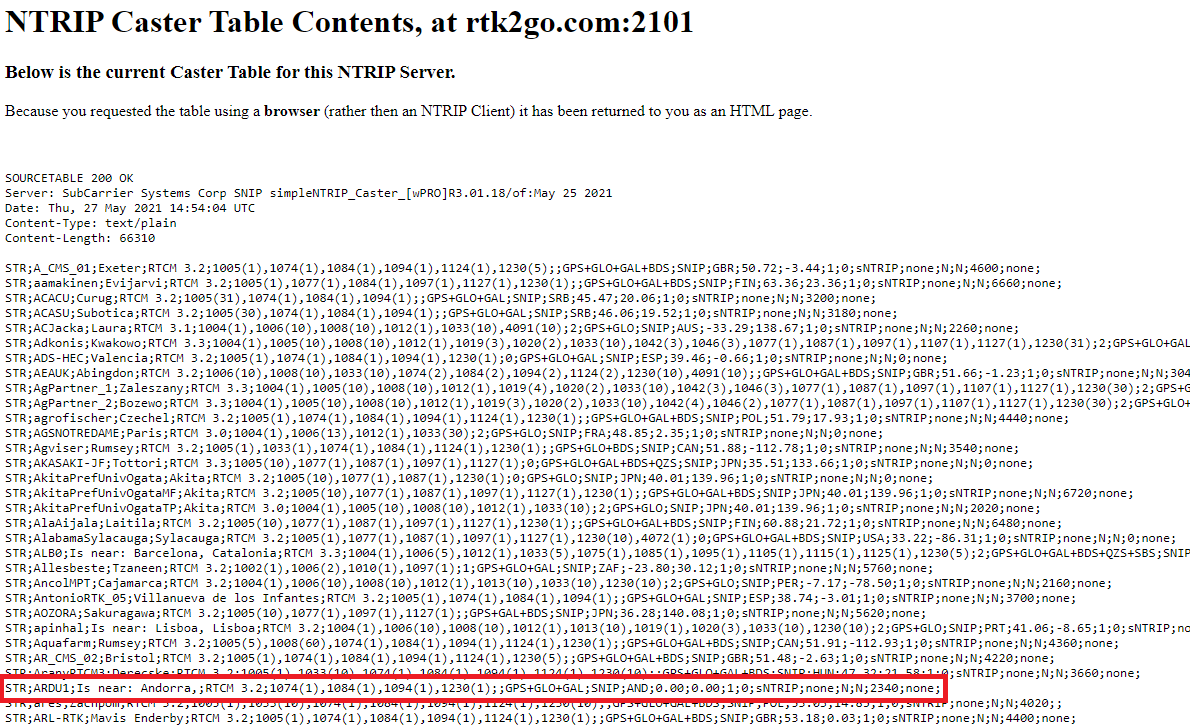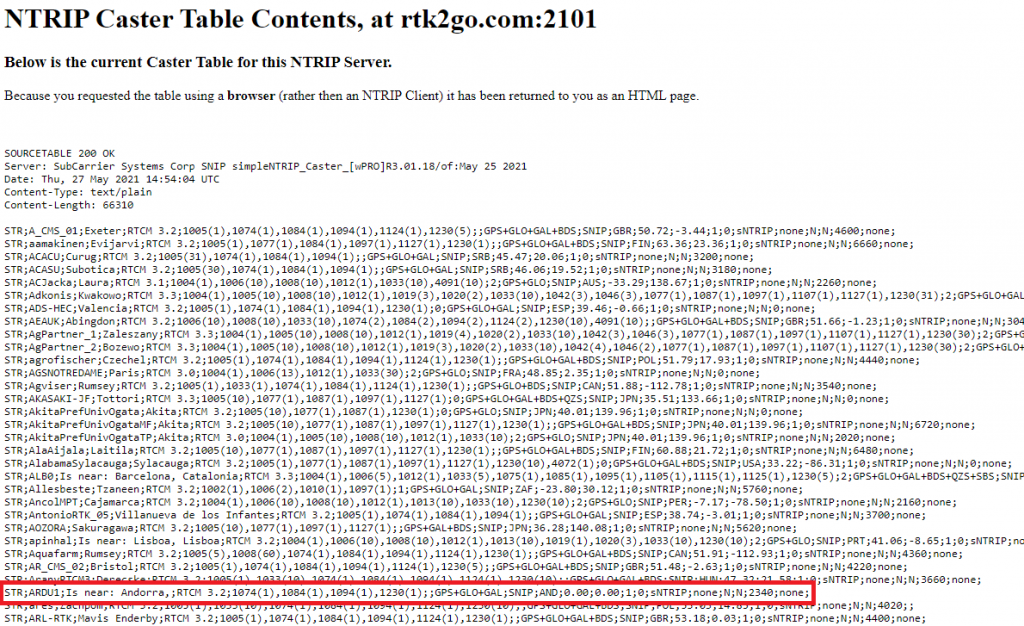 Step 5: use it
Use any NTRIP Client to connect to your mountpoint
Connect to the NTRIP Caster (RTK2go.com at port 2101)
Enter your user name and password (for RTK2go.com enter your email and the password 'none')
Connect and confirm you device is getting a stream of RTCM data.