simpleRTK3B Pro powered by Septentrio Mosaic-X5 can generate and output DGPS and/or RTK corrections in the RTCM and CMR formats, for L1, L2 and L5 constellations.
Don't forget: Make sure you install the GNSS antenna in a static position before starting the configuration procedure.
Connect simpleRTK3B Pro to your PC and go to its web interface by typing 192.168.3.1
In the Menu Bar, go to GNSS > Position.


How to set the base station position
In the box "Position Mode", select Static.
Option A: If you are only interested in accurate determination of the base-rover baseline in order to have very good pass-to-pass accuracy, with the absolute position of the rover being of lesser importance, accurate positioning of the base station is not required, and you may simply let the receiver determine its fixed position autonomously ("auto-base" mode). We could say this is the equivalent of "survey-in" from u-blox receivers.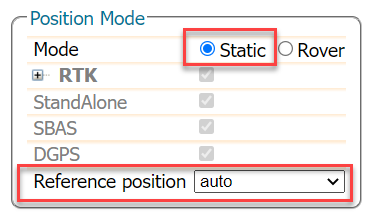 Option B: For accurate and repetitive absolute positioning, you must provide the accurate coordinates of the antenna reference point (ARP). The ARP is the point of the antenna at which the measurements are being taken. For each of our simpleANT3B antennas you will find this information in the product page.
To do that in the "Position Mode" window, this time select Reference position = Geodetic 1.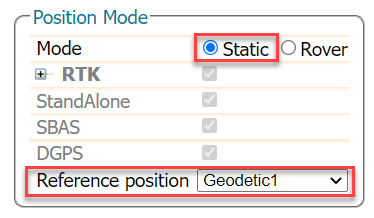 Now scroll down and expand the "Advanced Settings". Continue scrolling down until you find "Antenna Reference Point Static Position – Geodetic". Set your known latitude, longitude and altitude. If you use a custom datum also define it here. Note that the altitude to be set is the ellipsoid altitude (if you need more info about different types of altitudes you can check out tutorial about gnss altitudes)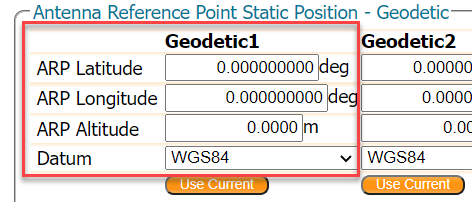 Now you can save the changes and your simpleRTK3B is already in base station mode.
How to enable correction data output
Now that we have the system in base station mode, we only need to enable the correction data output, so we can share with correction data with the rovers.
Go to the Menu Bar > Corrections > Corrections Output
Select the interface you want to use to output correction data.
If you are using one of the following plugins: Ethernet NTRIP Master, WiFi NTRIP Master, 4G NTRIP Master, you want to select Serial port > COM2 at this step.
Select RTCMv3 Output, and the default selection including MSM4, 1006, 1033 and 1230 is already quite good and compatible with most of the systems. If you have special needs you can also set them here.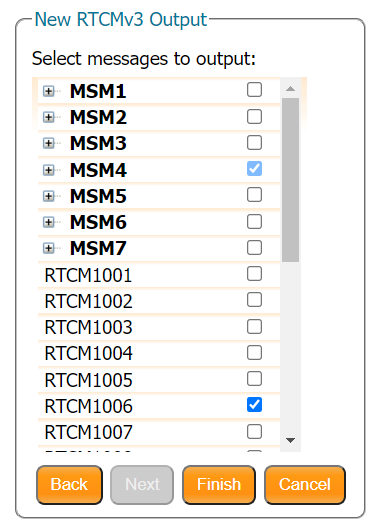 And that's it 🙂 Just don't forget to store your new settings in the memory, so they are kept for your next power up.