PointPerfect PPP-RTK augmentation service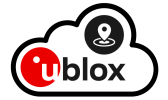 almost free RTK-SSR corrections that allow RTK receivers to achieve 2cm-4cm CEP without the need of a base station. For easy integration with your simpleRTK2B or simpleRTK3B Multiband RTK receiver or a u-blox ZED-F9P or Septentrio Mosaic-X5 design of your own.
Is RTK-SSR a technology is for you?
We have decided to include Internet unlimited corrections for FREE in some of our products until 2023, no subscription required! If after that you decide to continue using the service, you can subscribe with Internet plans starting from $3.90 per device per month.
If you prefer you can also receive correction data via Satellite (L-band). L-band plans start at 30$ per device per month!
4G NTRIP Starter Kit
RTK Receiver + RTK Antenna + 2G/3G/4G Modem. Just introduce your SIM card and enjoy free RTK position in all coverage area.
4G NTRIP Master
Upgrade your existing RTK receiver with our plugin with 2G/3G/4G modem. Just introduce your SIM card and enjoy free RTK corrections.
Ethernet NTRIP Master
You already have an RTK board, and Ethernet is available? Upgrade your board to free RTK corrections with this plugin.
simpleSSR – Starter Kit
Literally plug and play RTK at low cost. This kit includes RTK Board + RTK Antenna + one year SIM data + PointPerfect subscription.
PointPerfect RTK-SSR Receiver (Internet or L-band)
Get centimeter precision out of the box. Just plug power, wait a few minutes, and enjoy centimeter precision.
PointPerfect L-Band Receiver NEO-D9S
Add L-band RTK-SSR corrections to your existing ArduSimple board or ZED-F9P design with this accessory.
Satellite RTCM Box
Affordable RTK-SSR corrections for your high end RTK receiver. Just connect to the RS232 input and enjoy RTCM corrections.
everything you need to know about simpleSSR receivers
u-blox technology inside
PointPerfect is an advanced GNSS augmentation data service designed from the ground up to be accurate, reliable, and immediately available. The service answers the fast-growing demand for high precision GNSS solutions: UAV, service robots, machinery automation, AD and ADAS, lane-accurate navigation, and telematics.
Low power
Thanks to its extremely efficient SPARTN data format and MQTT messaging delivery protocol, data consumption can be reduced up to 50-75%, compared to traditional RTK-OSR services.
Centimeter level precision
2-4 centimeter CEP accuracy in all the coverage area, no matter how far away from the base station.
Internet and/or L-band distribution
Receive corrections via Internet for fastest Time-to-First-RTK or via Satellite for availability in remote areas. Or combine the 2 for maximum availability.
Literally plug & play
Forget about making complex base station installations, setting up NTRIP credentials, or minimum quantity requirements. Literally just plug and wait for your receiver to reach RTK FIX.
Coastal waters coverage
Go up to 20km from the coastline while keeping centimeter accuracy in your marine application.
Multi-band & Multi-constellation
GPS: L1 C/A, L2P, L2C, L5
GLONASS: L1 C/A, L2 C/A
Galileo: E1, E5A/B
High availability
Above 99.9% up time thanks to a strong redundancy concept in service infrastructure.
SSR technology
Also called PPP-RTK, State Space Representations provide RTK-like performance over large areas combined with the quick initialization times and unidirectional communication data stream characterizing the broadcast nature of PPP.
PointPerfect detailed coverage:
Continental North America:
Actual: Alabama, Arizona, Arkansas, California, Colorado, Connecticut, Delaware, Florida, Georgia, Idaho, Illinois, Indiana, Iowa, Kansas, Kentucky, Louisiana, Maine, Maryland, Massachusetts, Michigan, Minnesota, Mississippi, Missouri, Montana, Nebraska, Nevada, New Hampshire, New Jersey, New Mexico, New York, North Carolina, North Dakota, Ohio, Oklahoma, Oregon, Pennsylvania, Rhode Island,

South Carolina,

South Dakota, Tennessee, Texas, Utah, Vermont, Virginia, Washington, West Virginia, Wisconsin, Wyoming.
Europe:
Actual: Albania, Andorra, Austria, Belgium, Bosnia and Herzegovina, Bulgaria, Croatia, Czech Republic, Denmark, Estonia, Finland, France*, Germany, Greece, Hungary, Italy*, Ireland, Kaliningrad (Russia), Kosovo, Latvia, Liechtenstein, Lithuania, Luxembourg, Macedonia, Monaco, Montenegro, Netherlands, Norway, Poland, Portugal, Romania, San Marino, Serbia, Slovakia, Slovenia, Sweden, Switzerland, Spain*, UK, Vatican.
(* Excluding Islands: Canarian, Balearic, Corsica, Sardinia)
Asia:
Oceania:
Actual:

Tasmania, Adelaide, Brisbane, New South Wales and Victoria regions, including Sydney and Melbourne.
simpleRTK2B / simpleRTK3B + simpleSSR Performance:
Horizontal accuracy: 3-6 centimeter (2-sigma 95%) in all coverage area
Initialization time:

Internet: <30 seconds from boot to first RTK fix
Satellite: <10 minutes from boot to first RTK fix

Re-acquisition time: <5 seconds
Correction data availability: >99.9%*
Communication method: Internet, TCP/IP

If you have a fleet of devices, contact us because we also support PointPerfect ZTP interface for bulk activations
*For Internet version availability value is excluding cross border tests, roaming operator changes can interrupt service for up to 3 minutes.