In this tutorial you will learn how to generate RINEX files from your simpleRTK3B board powered by Septentrio Mosaic RTK module. These files are useful to do PPK (post-processing).
simpleRTK3B does have onboard datalogging so everything is easy 🙂
You will only need to install Septentrio RxTools software.
Connect to the Septentrio web interface. If you don't know how to do it check out the simpleRTK3B hookup guide. Make sure the microSD card is inserted in the datalogger slot.
Go to the Logging tab
Enable SBF data output containing information for Rinex generation. Go to New SBF Stream and Rinex SBF block as shown below.

Save the settings so after reset the configuration remains.
Do your measuring job.
Connect the SD card to your PC, store the files and simply rename them from .TXT to .SBF
Once the SBF data is available then the SBF Converter GUI tool (part of RxTools) can be used to convert binary data into RINEX format as shown below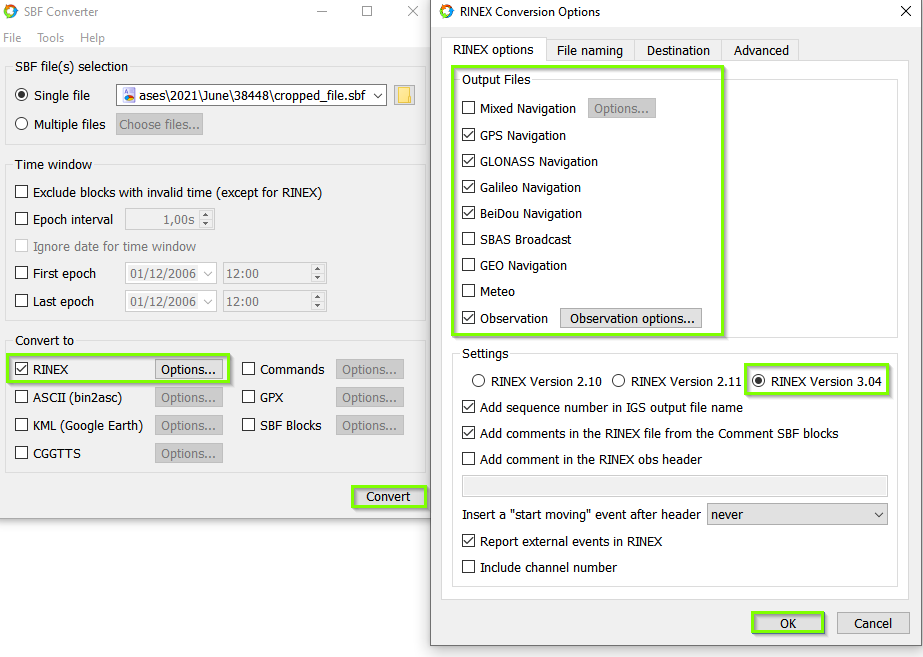 Option B, via laptop running RxTools software:
Connect your simpleRTK3B to your PC and connect to it using RxLogger software (part of RxTools). Enable SBF data output and logging as in the following picture: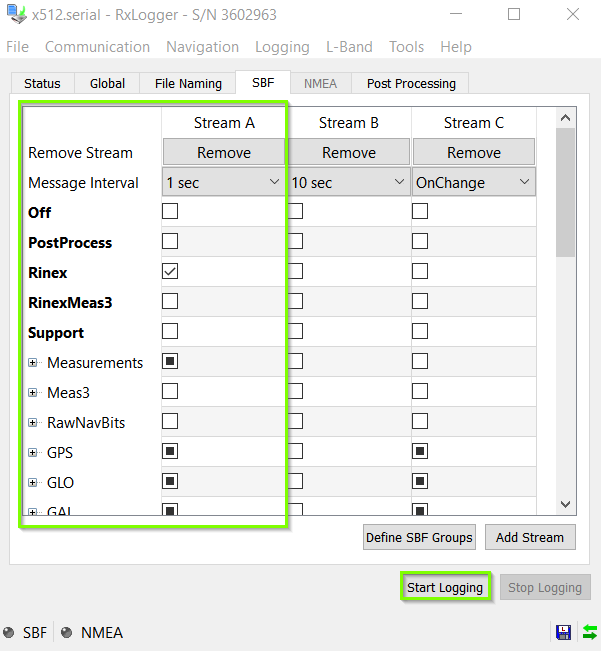 Once the SBF data is available then the SBF Converter GUI tool (part of RxTools) can be used to convert binary data into RINEX format as shown below: