We recently moved to a new logistics office and warehouse and we thought it would be a good idea to review a bit of our short history.
2018 BA: Before Ardusimple
At the beginning we were just playing around with some diy electronics projects on our free time while working on engineering companies until a prototype of the ZED-F9P arrived to our homes and everything changed.
When we saw its performance in static configuration we were really impressed but the inflection point was when we did a non-conventional use of it by scanning a car with a really low-tech tool. After seeing the results we knew that this technology (at that price) was going to be a game changer.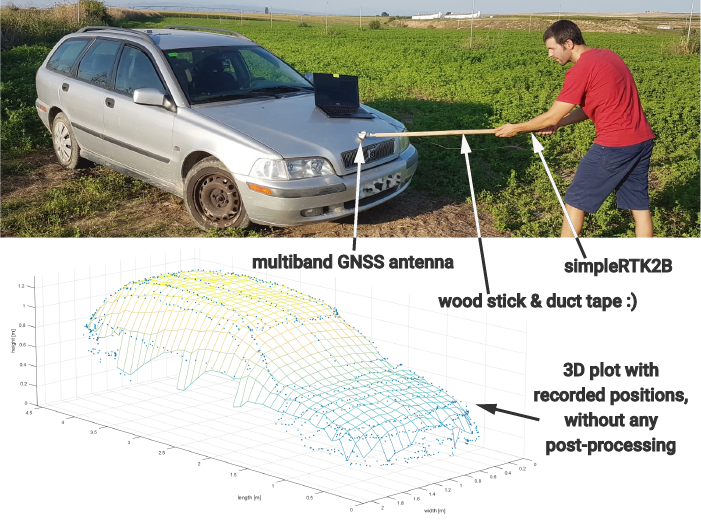 To see if the community shared our thoughts, we launched a Kickstarter campaign that exceeded our expectations and gave us confidence to start the Ardusimple project.
2018-2019: Genesis
A few weeks before the Kickstarter campaign ended we knew it would succeed and after doing all the paperwork Ardusimple was officially founded as a legal business (official company name is EPS Works).
No better place to start a business than your house (unless you are an endless money-sucking venture capital funded company that probably will go down in a few years).
By that time, we all had other jobs and working from home was the most time-efficient way to do things.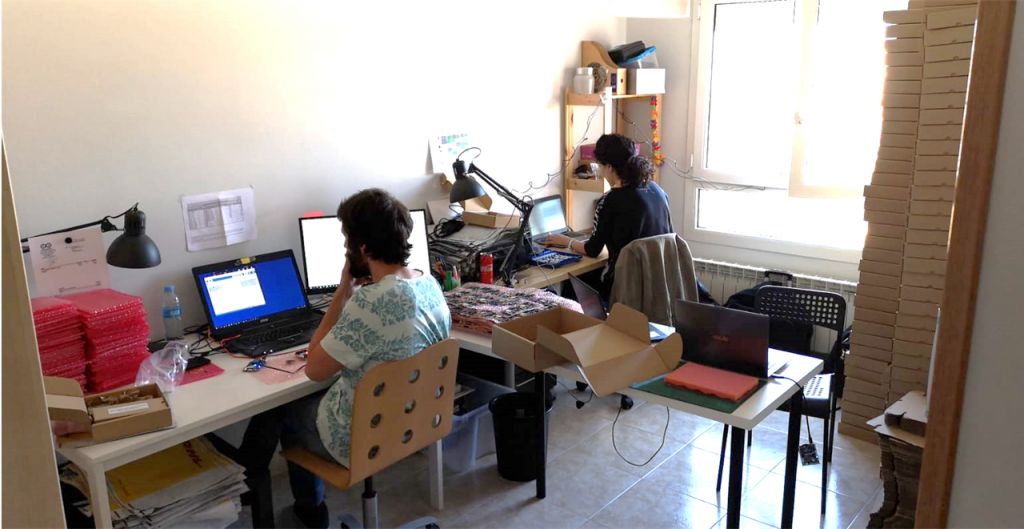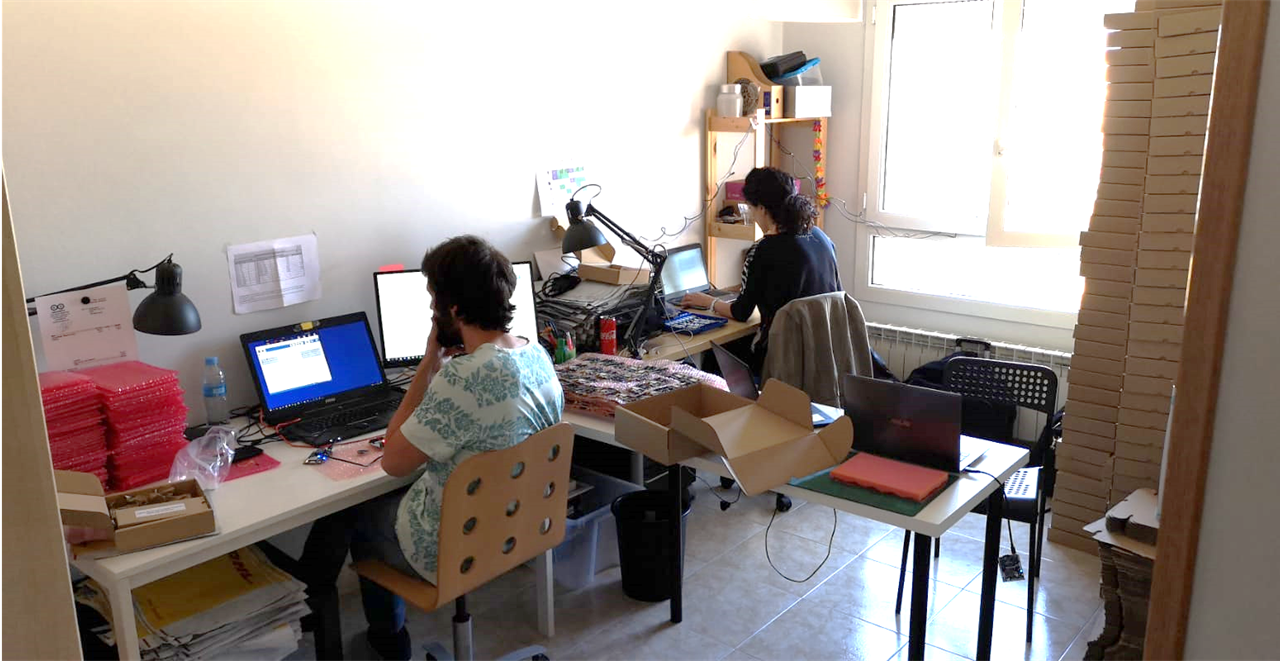 On summer 2019 we started quitting our non-Ardusimple jobs to focus 100% on the project. We were still working from our home but we kept occupying more rooms as the stock and product levels increased.
2020: First office
By the beginning of 2020, there was no more space at our home and we had to rent our first office dedicated to logistics. Although not very efficient, we still used our family and friends basements as warehouse.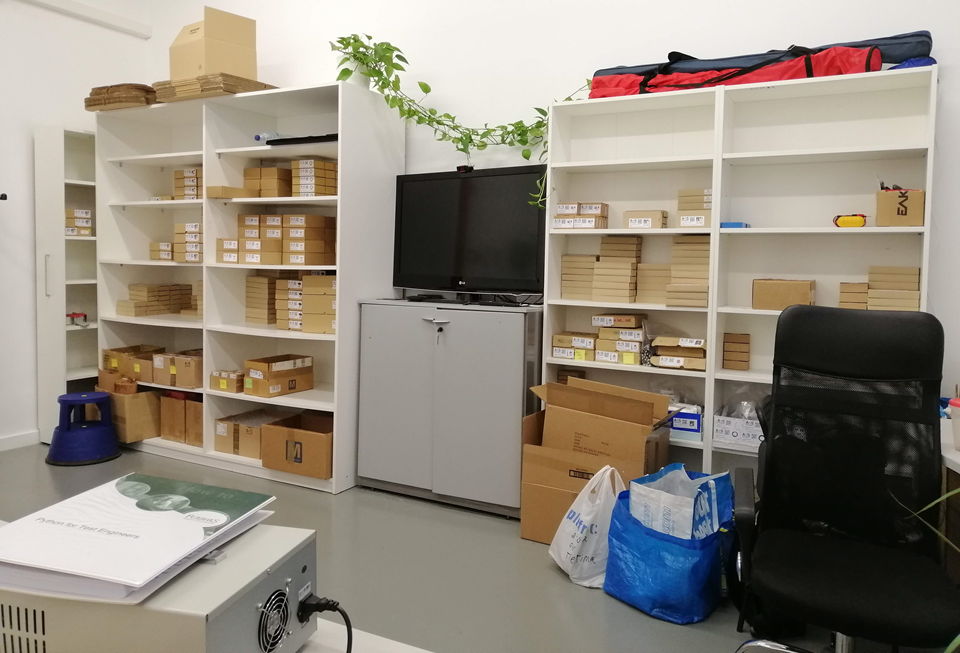 In May 2020 we announced a partnership with Mouser Electronics that would allow us to use their warehouse and use their sales channels to get to large companies and individuals that live in countries where custom processes are difficult (they ship DDP).
During 2020 we had the Covid breakout and during the first weeks of uncertainty we moved ALL stock back and forth between the new office and the home office to make sure that in case hard restrictions applied your orders could get to you under reasonable delivery times. Luckily for us, in a few weeks we could go back to normal operations, although we decided that non logistics employees would work from home to minimize risks.
2021: Second office and first dedicated warehouse
By the end of 2020, beginning of 2021 the electronic global crisis started.
With lead times of suppliers of up to 12 months, this crazy global component shortage is challenging each and every manufacturer in the world. In order to continue delivering our products in 2-4 days, we had to increase our safety stock levels.
Together with our new hires, this brought a new problem: no space!
It was time to say goodbye to our first little office. Since we were looking for a new place, we decided to get all the material from our family and friends basements to a warehouse next to the logistics office.
We were lucky to find a place with the right size for us, with the warehouse next to the office and good access for heavy pallet deliveries.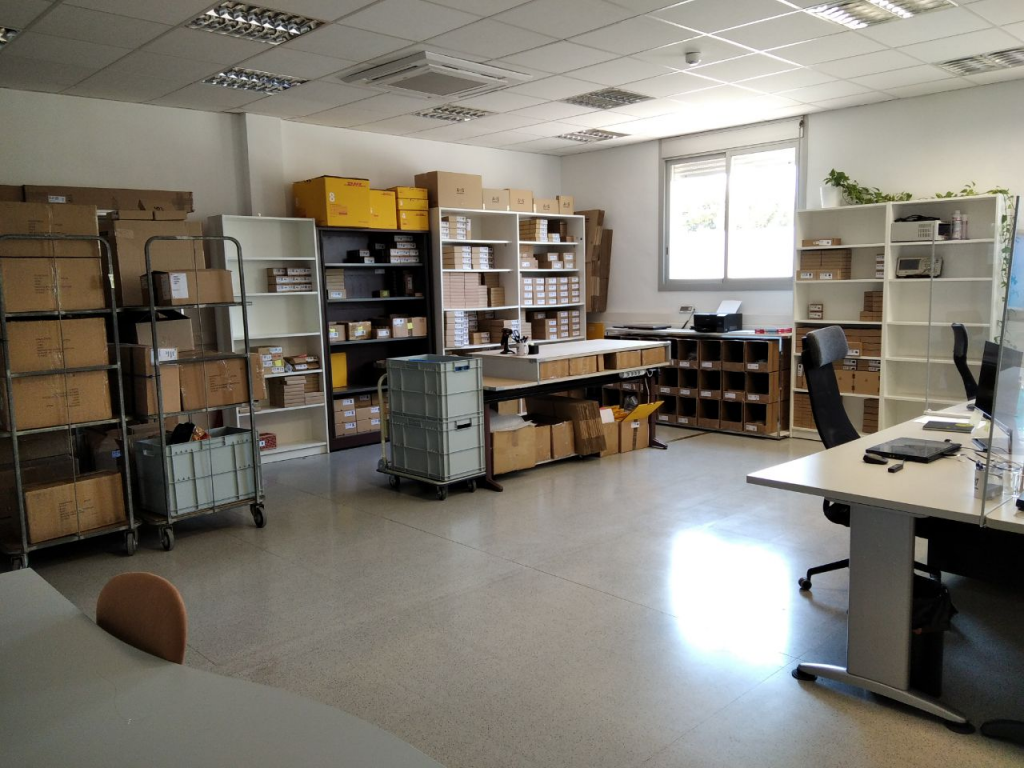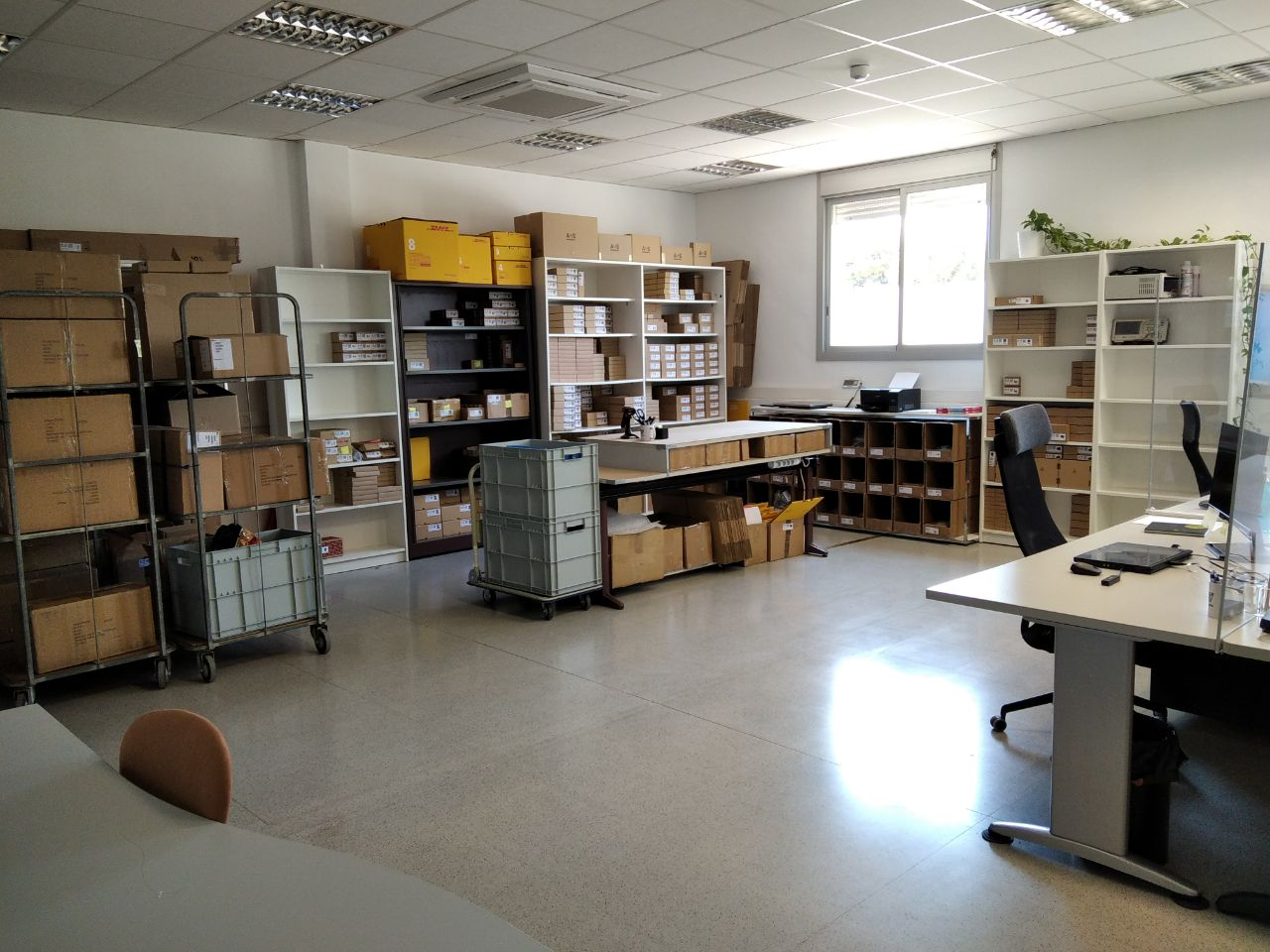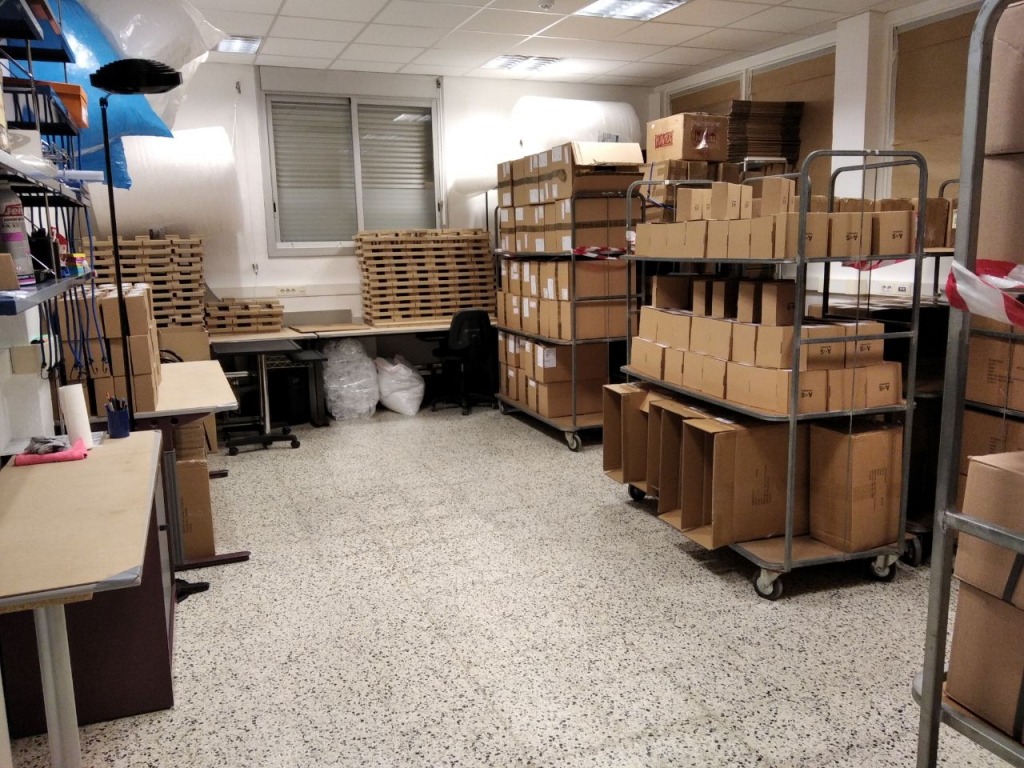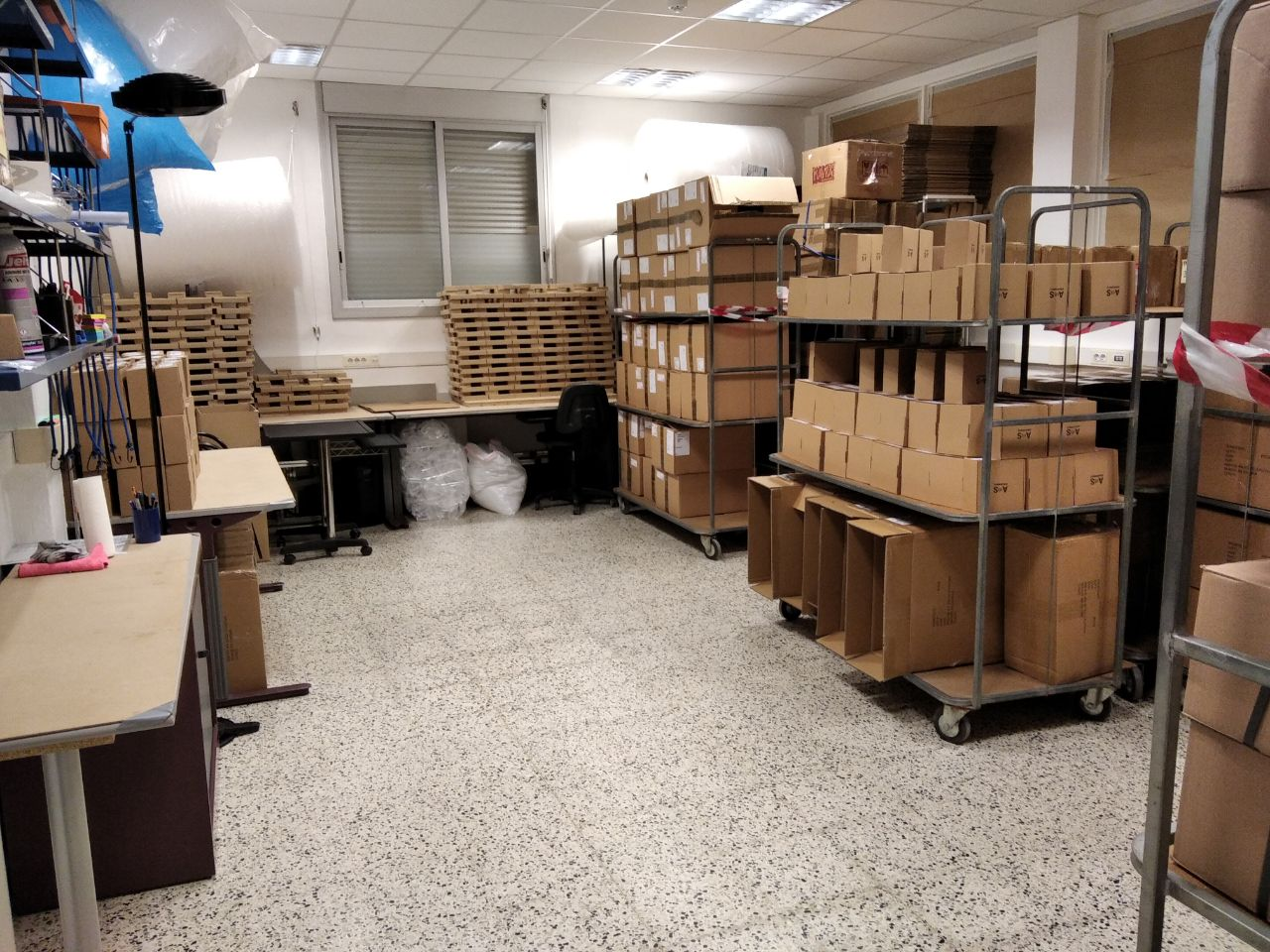 After the good experience we have with Mouser, during 2021 we started a partnership with Digi-Key Electronics to use their warehouse and logistics capabilities to reach even more clients.
Last but not least, we changed the company structure to onboard more people to the project, changed our legal name, and consequently we had to get new bank account numbers.
We want to continue growing step by step and look forward to update this post soon, thanks again for your trust!
ArduSimple Team